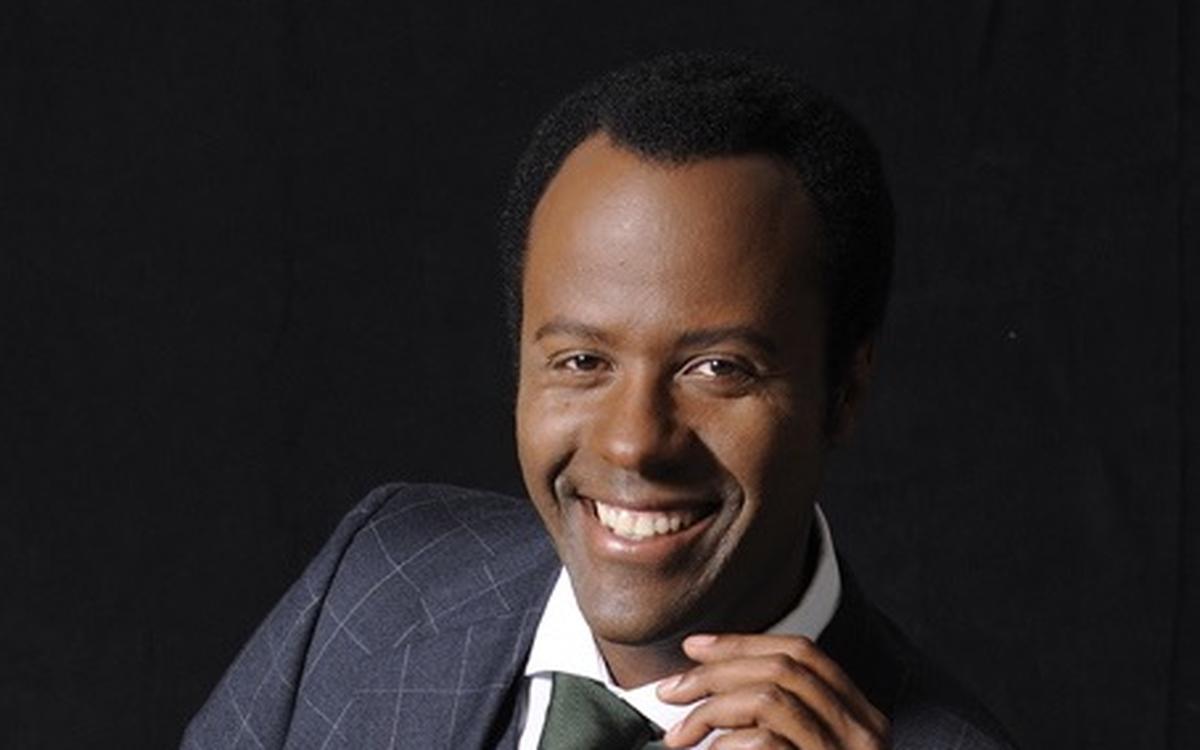 09.11.2017
KENNETH TARVER in Seattle
Known and sought-after internationally mainly as a tenore di grazia and heard most recently as Aufidio in Mozart's Lucio Silla at the Teatro Real in Madrid, the US-American tenor Kenneth Tarver is a regular guest at the Seattle Symphony Orchestra, where he performed during recent years as a soloist in Ludwig van Beethoven's Symphony No. 9 and in Hector Berlioz' dramatic symphony Roméo et Juliette. This season, Kenneth Tarver will appear twice and in three different works as a Featured Artist with the orchestra: the first is Hector Berlioz' Requiem Op. 5, the gigantic work premiered in 1837 and better known as Grande messe des morts: falling somewhere between the fragment of Wolfgang Amadeus Mozart's Requiem in D-Minor and Giuseppe Verdi's melodious Requiem, it is a fantastical portrait of metaphysical horrors and delights, a grandiose sacred ceremony, renewed by the visionary power of the romantic spirit.

Between the evenings featuring Berlioz' masterwork, and as if in pursuit of a reduction of sound, Kenneth Tarver dedicates himself to Maurice Ravel's Chansons madécasses as part of a chamber music evening by members of the orchestra at the Illsley Ball Nordstrom Recital Hall. The evening also features Francis Poulenc's Sonata for Horn, Trumpet and Trombone, György Ligeti's Trio for Violin, Horn and piano as well as Franz Schubert's String Quintet in C-Major.

In April 2018, Kenneth Tarver will be heard as the soloist in a staged version of Igor Stravinsky's Perséphone – a melodrama for female narrator, tenor, mixed chorus and orchestra, based on a poem by André Gide and first performed in 1934 – once again conducted by Ludovic Morlot.

Cast (Berlioz):
Kenneth Tarver, Tenor
Seattle Symphony Chorale
Seattle Pro Musica
Seattle Symphony
Ludovic Morlot, Conductor


Cast (Ravel):

Kenneth Tarver, Tenor
Jeffrey Barker, Flute
Efe Baltacıgil, Cello
Joseph Adam, Piano