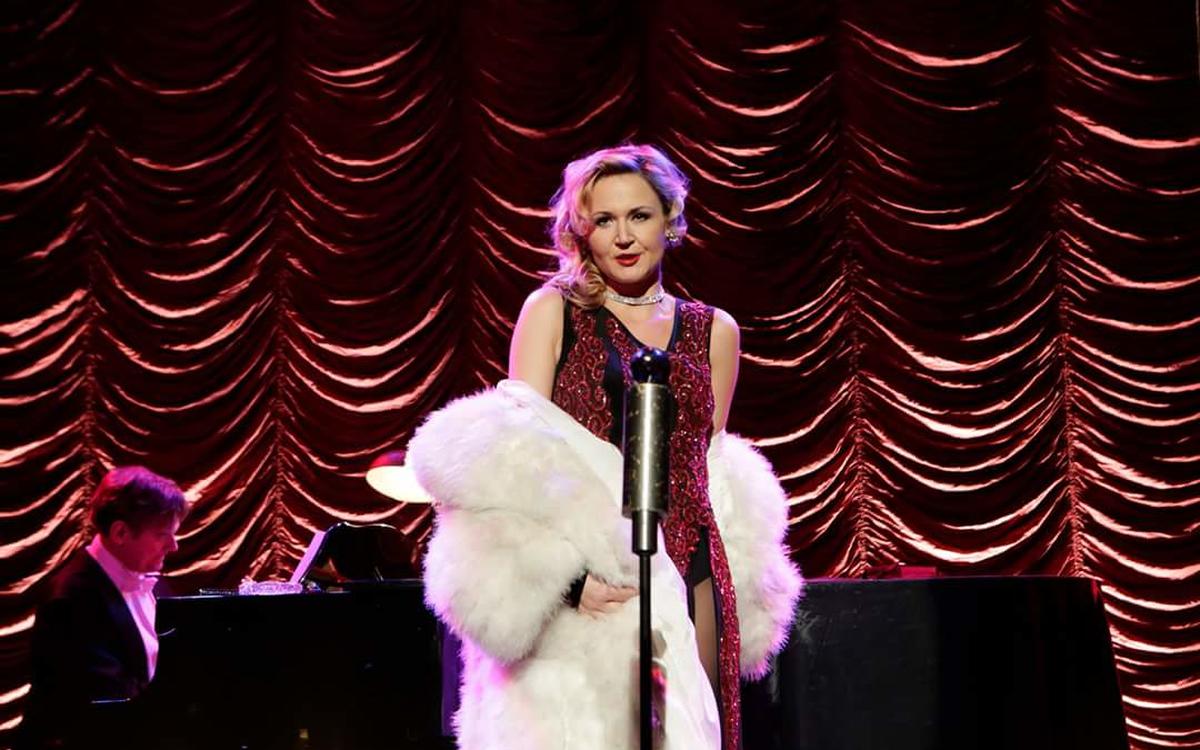 10.10.2020
KATRIN WUNDSAM starring as Kreisler's Lola Blau in Cologne
Lola Blau – a young singer, always on the move, always in the waiting room of life in search of great love. This extraordinary piece for a singer and an acting pianist tells of the career of a young artist, beginning at the time of the annexation of Austria into Nazi Germany in 1938. Her great love Leo is deported by the Nazis. Lola Blau escapes into exile to America via Switzerland and becomes a celebrated show star and sex symbol, eventually losing all her illusions and returning to Vienna after the war.
With his sequence of musical scenes premiered in Vienna in 1971, the Austrian composer and poet Georg Kreisler depicts the life of the stage artist Lola Blau and the world of theatre as a mirror of the political and social development of that time. The cabaret songs, most of which have become classics, range from virtuoso comedy to existential tragedy.
As a former ensemble member of the Cologne Opera, the versatile mezzo-soprano Katrin Wundsam is now returning to her former company to embody once again the role of Lola Blau with which she caused a sensation in 2015, not only making a celebrated entry into the genre of chanson but also providing an impressive evidence of her vocal and dramatic diversity. Rainer Mühlbach will accompany her throughout the evening in the double role of pianist / Leo, whereas Kreisler's musical revue as a whole is staged by Eike Ecker and Petra Möhle (settings).
Cast
Katrin Wundsam, Lola Blau
Dorrit Bauerecker, accordionist
Rainer Mühlbach, musical direction
Eike Ecker, staging
Petra Möhle, settings & costumes
Andreas Grüter, lighting design
Tanja Fasching, dramaturgy