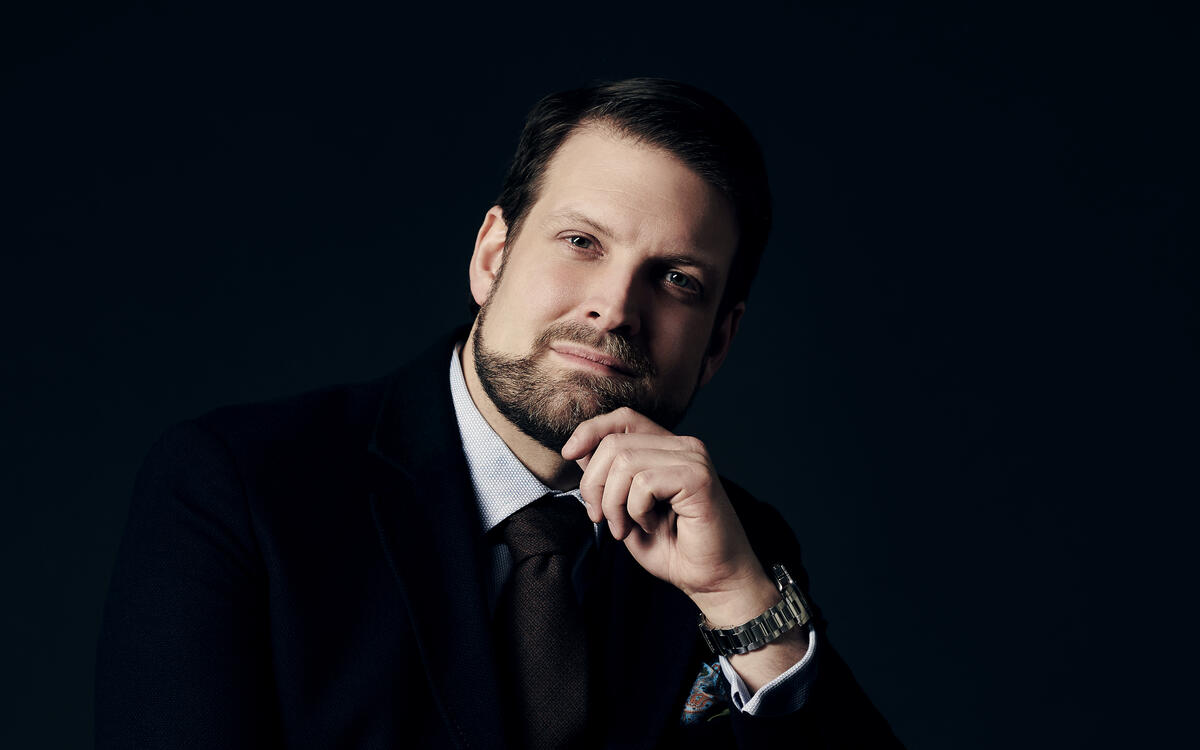 18.09.2023
DAVID STEFFENS makes his house debut at MusikTheater an der Wien
Performing the role of Félix in Donizetti's rarely performed Les Martyrs, bass David Steffens awaits an eagerly anticipated role and house debut at the MusikTheater an der Wien.
The new season holds a rarely heard role in store for David Steffens as the Governor Félix from Donizetti's Les Martyrs, equally marking his much-anticipated house debut at the MusikTheater an der Wien.
At the time of the Christian persecution in Armenia during the late antiquity, a young woman is caught not only between two religions, but also between her husband and her former lover. Private as well as ideological upheavals collide in an opera that dares the risky contrast between Italian bel canto and French romanticism. In his production, director Cezary Tomaszewski focuses on the tragic history of the country in which the plot is set: Armenia.
Jérémie Rhorer conducts the ORF Radio Symphony Orchestra Vienna and the Arnold Schoenberg Choir rehearsed by Erwin Ortner.
The premiere will be broadcast live on Ö1 from the Museumsquartier Halle E on 18 September.
Cast
Roberta Mantegna, Pauline
John Osborn, Polyeucte
Mattia Olivieri, Sévère
David Steffens, Félix
Nicolò Donini, Callisthènes
Cezary Tomaszewski, Director
Aleksandra Wasilkowska, Stage & Costume
Jędrzej Jęcikowski, Light
Krzysztof Kaczmarek, Video
Barbara Olech, Choreography
Jakub Momro, Dramaturgy
Christian Schröder, Dramaturgy
Arnold Schoenberg Choir
Jérémie Rhorer, Conductor
Arnold Schoenberg Choir
Jérémie Rhorer, Conductor