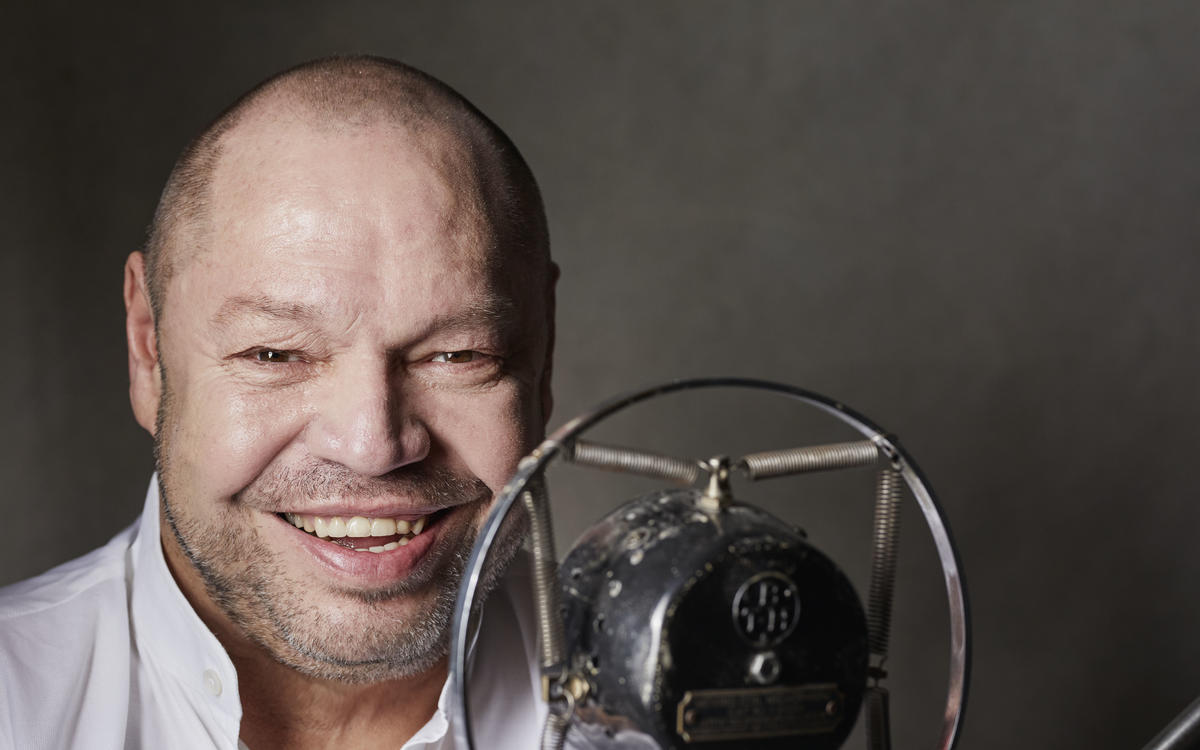 17.09.2020
THOMAS QUASTHOFF presents his new programme "FOR YOU!"
When Thomas Quasthoff performs his new programme FOR YOU, he is one thing above all else – absolutely authentic. Quasthoff has an unerring instinct for the appropriate style of whatever he is singing. This applies to opera arias, art and folk songs just as much as jazz, pop and soul. He has long proven that he – a classical singer by training, with an incredibly versatile bass-baritone – has also mastered genres rooted in the Afro-American tradition. Thus, all the qualities one admires in Quasthoff as a recitalist also become the golden rule for everything else: "He places his personality firmly at the service of music and text. His aim is to exclude anything artificial, reaching his listeners through veracity," to quote one critic.
Quasthoff ended his career as a classical singer in 2012; as a jazz and soul singer, he has since found his way back onto the stage. As he says with a smile, "I have learned a new instrument: the microphone. I have learned to create new sound colours using it; I can produce a soft ballad sound, and that has enabled me to evoke a whole new intimacy."
The "man with the most beautiful voice in the world," as Der Stern once called him, knows exactly what he is doing. And what he wants. The fact that his interpretational prowess is matched by his taste was demonstrated by his unforgotten Schubert interpretations and is now evident with the same level of authenticity in jazz. How the bass-baritone lives up to his goal of truly touching people with his voice is evidenced by audience reactions and accolades from the press, documenting the fascination and enthusiasm this exceptional voice continues to arouse in his listeners. Now he would like to give something back to the audience which has kept its faith in him all these years – hence FOR YOU!
He is joined by three excellent jazz musicians: Dieter Ilg (who has been playing with Thomas Quasthoff since 2007) is the doyen of German jazz bass players. Like few others, he thinks in the categories and possibilities of his instrument, making it available for any imaginable context. His electrifying vitality, intelligent curiosity, technical brilliance and total passion at every moment stand out. Wolfgang Haffner is Germany's best-known drummer – looking back upon an unparalleled career which extends far beyond jazz. He is a drummer who combines many qualities. Haffner possesses an airy lightness while keeping his playing dense and compact – he swings and rocks in a breath-taking manner. Even when he gives his all, he maintains an immense delicacy, always keeping an ear on his colleagues' every note. Simon Oslender is the youngest member of the band – having made his debut on the scene as a "child prodigy on the Hammond organ", the 21-year-old Simon Oslender is considered one of the rising stars of the German music scene on piano, organ and keyboards.