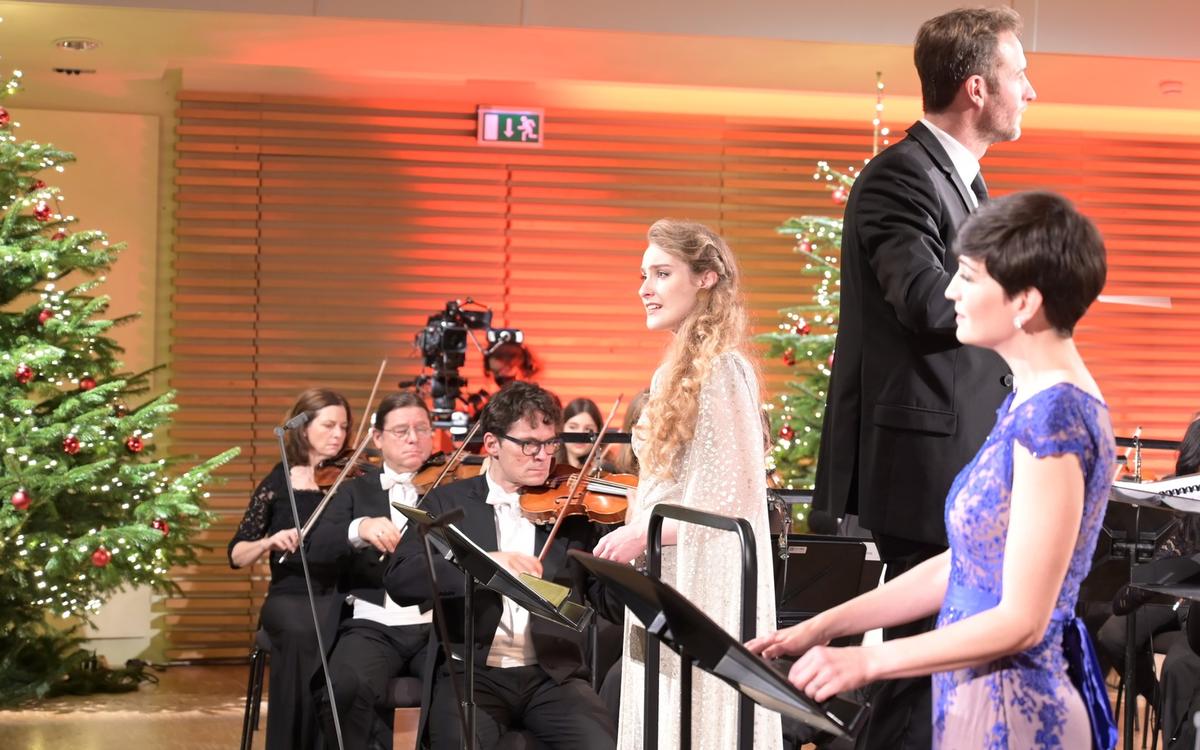 26.12.2021
NIKOLA HILLEBRAND in a concert film of "Hänsel & Gretel"
Shortly before the Christmas holidays, Nikola Hillebrand recorded excerpts from Humperdinck's "Hansel and Gretel" together with Kate Lindsey and the Tonküstlerorchester Niederösterreich in the auditorium in Grafenegg.
The suite, put together especially for Grafenegg by the Austrian conductors Roberto Paternostro and Patrick Hahn, combines popular melodies from Humperdinck's successful play, including the duet "Brüderchen, komm tanz' mit mir" (Little brother, come dance with me), the Witches' Ride and the Crispy Waltz as well as the Sandman's Song with the touching Evening Blessing. Under the direction of Christian Schumann, the Tonkünstler Orchestra, together with Nikola Hillebrand and Kate Lindsey, recorded excerpts of the Advent classic for this attractive concert film: a gift to the loyal audience and the musical highlight for the family Christmas together!
You can still listen to the streaming of Sunday, 26 December, on YouTube and the classical music portal Myfidelio.
ENGELBERT HUMPERDINCK (1854 – 1921)
«Hänsel und Gretel»
Märchenoper in drei Bildern (1893)
(excerpts arranged by: Roberto Paternostro, Patrick Hahn)
Vorspiel — II. Bild, 1. Szene. «Ein Männlein steht im Walde» —
I. Bild, 1. Szene. «Brüderchen, komm tanz' mit mir» —
III. Bild. Das Knusperhäuschen — Hexenritt. Vorspiel zum II. Bild —
III. Bild, 3. Szene. Knusperwalzer. «Juchhei! Nun ist die Hexe tot» —
II. Bild, 2. Szene. «Der kleine Sandmann bin ich» — Abendsegen —
II. Bild, 3. Szene. Pantomime

Nikola Hillebrand, sorpano
Kate Lindsey, mezzosoprano
Christian Schumann, conductor
Tonkünstler-Orchester
Performance Picture Entertainment, producer
tonzauber, sound
David Horswell, director