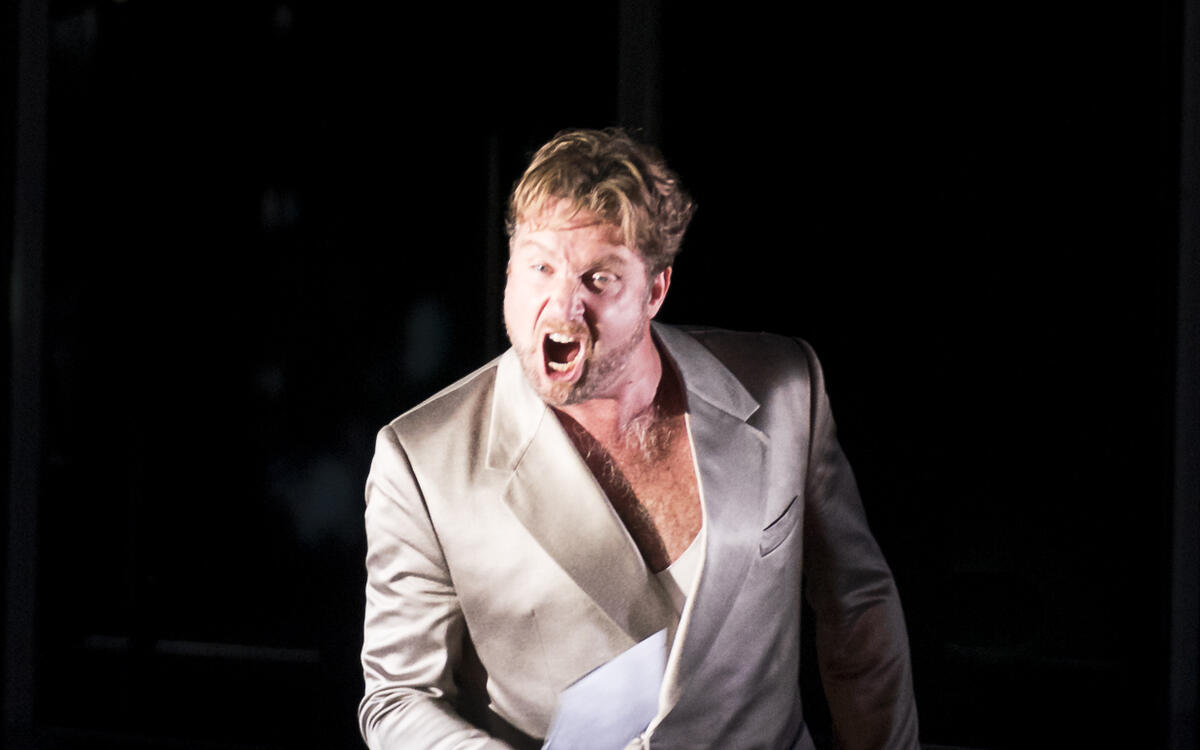 10.09.2023
JEREMY OVENDEN sings Tito in Antwerp and Ghent
On 10 September, Jeremy Ovenden will make his house debut at the Flemish Opera in one of his signature roles as Tito in Mozart's La Clemenza di Tito, a role he has already performed at theatres such as the Teatro Real in Madrid, the Théâtre du Capitole Toulouse and the Theater an der Wien.
With this political and deeply human story - one of his very last compositions - Wolfgang Amadeus Mozart created a musical and theatrical masterpiece in which virtuoso arias and grand ensembles take centre stage. But is Tito truly as merciful as he seems? That is the question posed by Swiss director Milo Rau in his interpretation.
Rau places Tito amidst a political and artistic elite world in which his goodness is revealed as a hidden strategy for self-preservation. Just like in his theatre work, Rau also invites non-professional actors to participate in this opera. In both grand scenes and intimate documentary moments, they meet the excellent cast of soloists as well as the Chorus and Orchestra of Opera Ballet Vlaanderen, under the inspiring direction of music director Alejo Pérez.
Cast
Jeremy Ovenden, Tito
Anna Malesza-Kutny, Vitellia
Anna Goryachova, Sesto
Maria Warenberg, Annio
Sarah Yang, Servilia
Eugene Richards III, Publio
Alejo Pérez, Conductor
Milo Rau, Director
Anton Lukas, Scenography
Ottavia Castellotti, Costume design
Jurgen Kolb, Lighting
Moritz von Dungern, Video
Jef Smits, Choirmaster
Giacomo Bisordi und Clara Pons, Dramaturgy
Koor Opera Ballet Vlaanderen
Symfonisch Orkest Opera Ballet Vlaanderen